DendroRithms is a generative art installation inspired by tree growth rings.
Every Dendro is uniquely generated from user input using an interactive minting process. Buyers collectively decide the rarity and evolution of the artwork.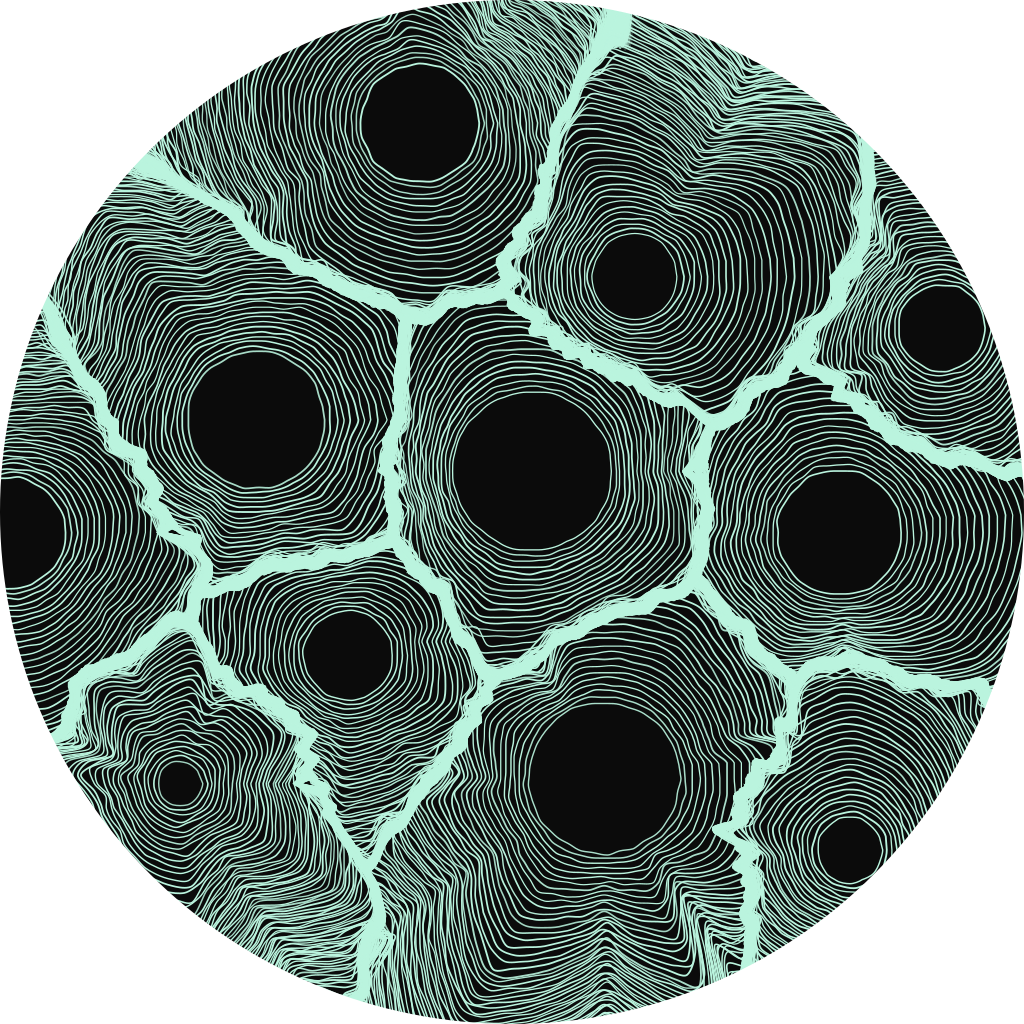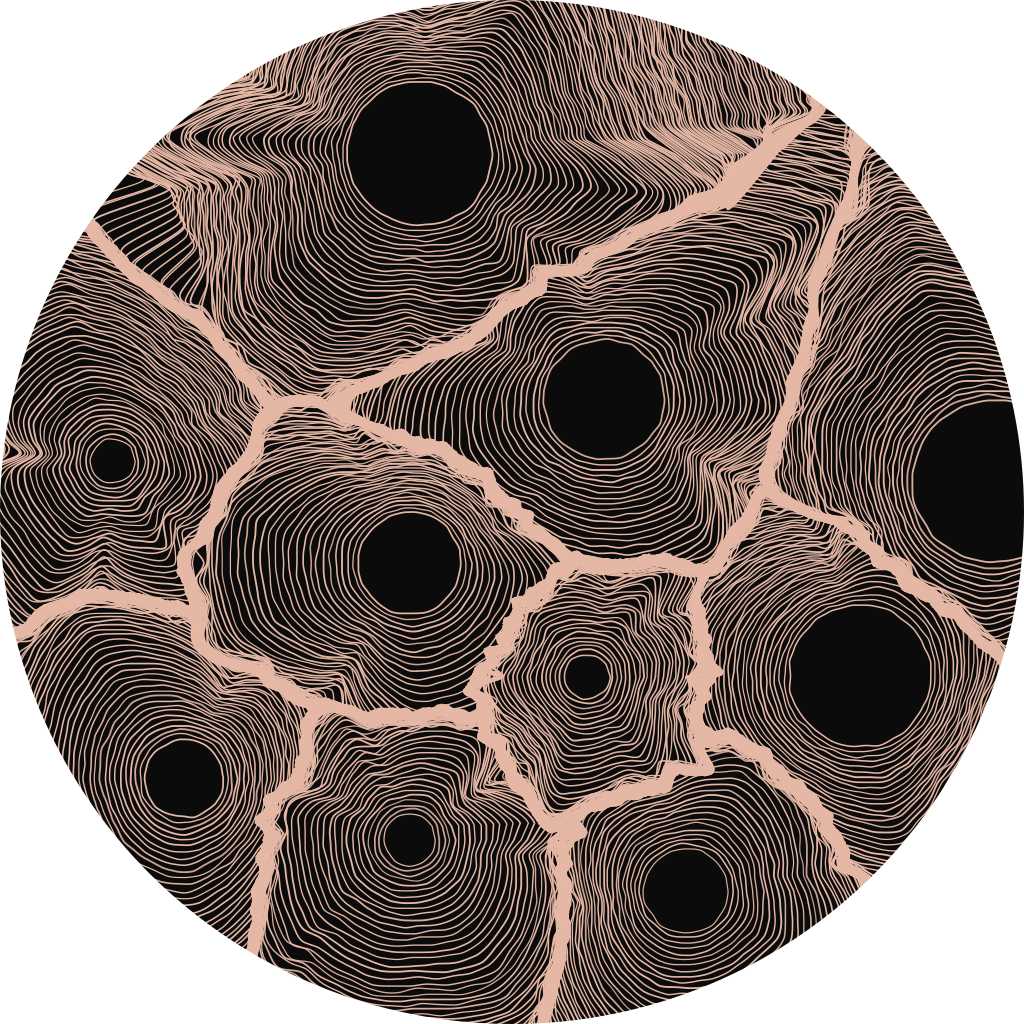 dendrochronology (or tree-ring dating)
noun
the scientific method of dating tree rings (also called growth rings) to the exact year they were formed
~Wikipedia
A little history
In 2020 we made a series of hand-drawn artworks with Japanese ink. They were called Memory Taffeta, and they are the inspiration for DendroRithms.
We've now written an algorithm to follow the same methodology we used to create Memory Taffeta II.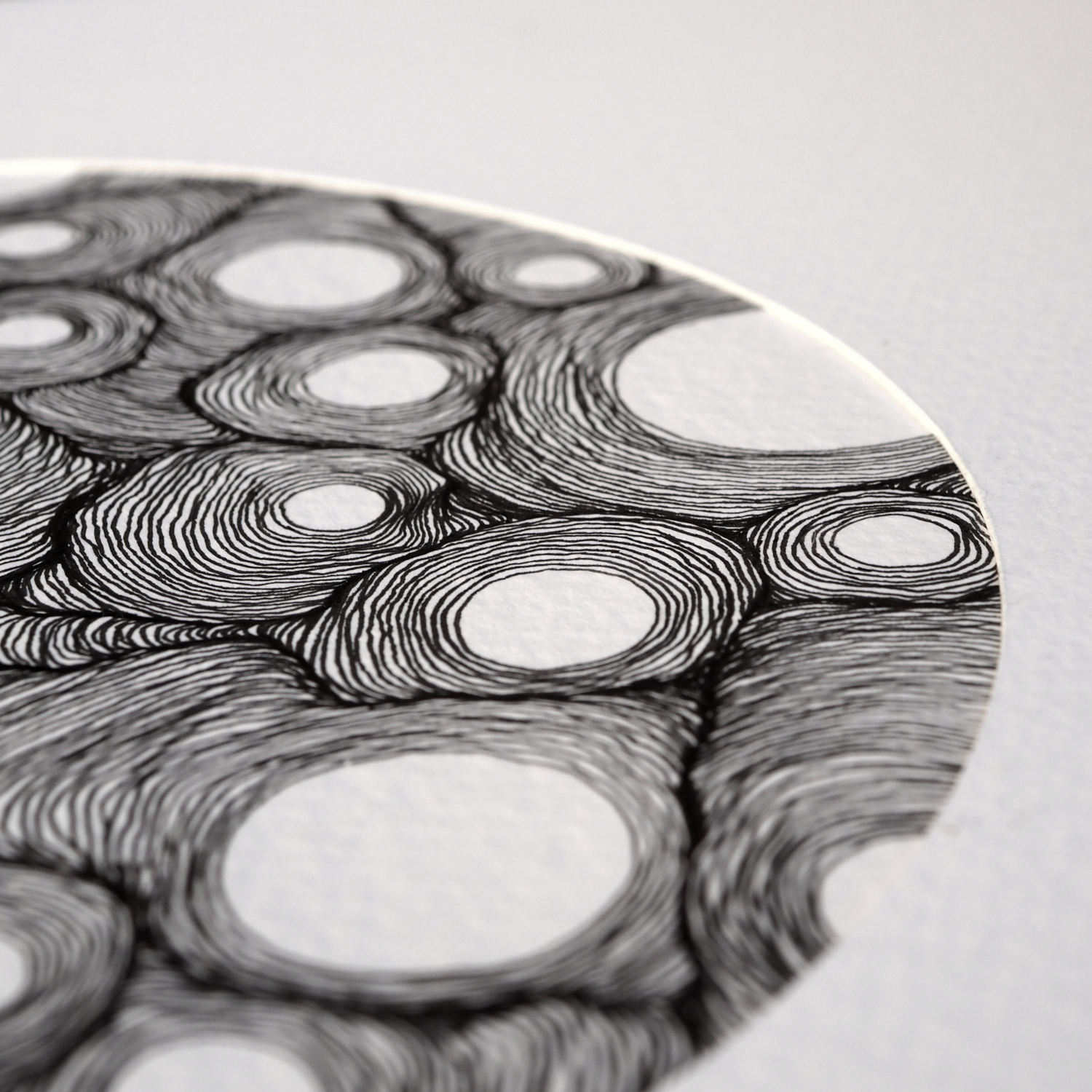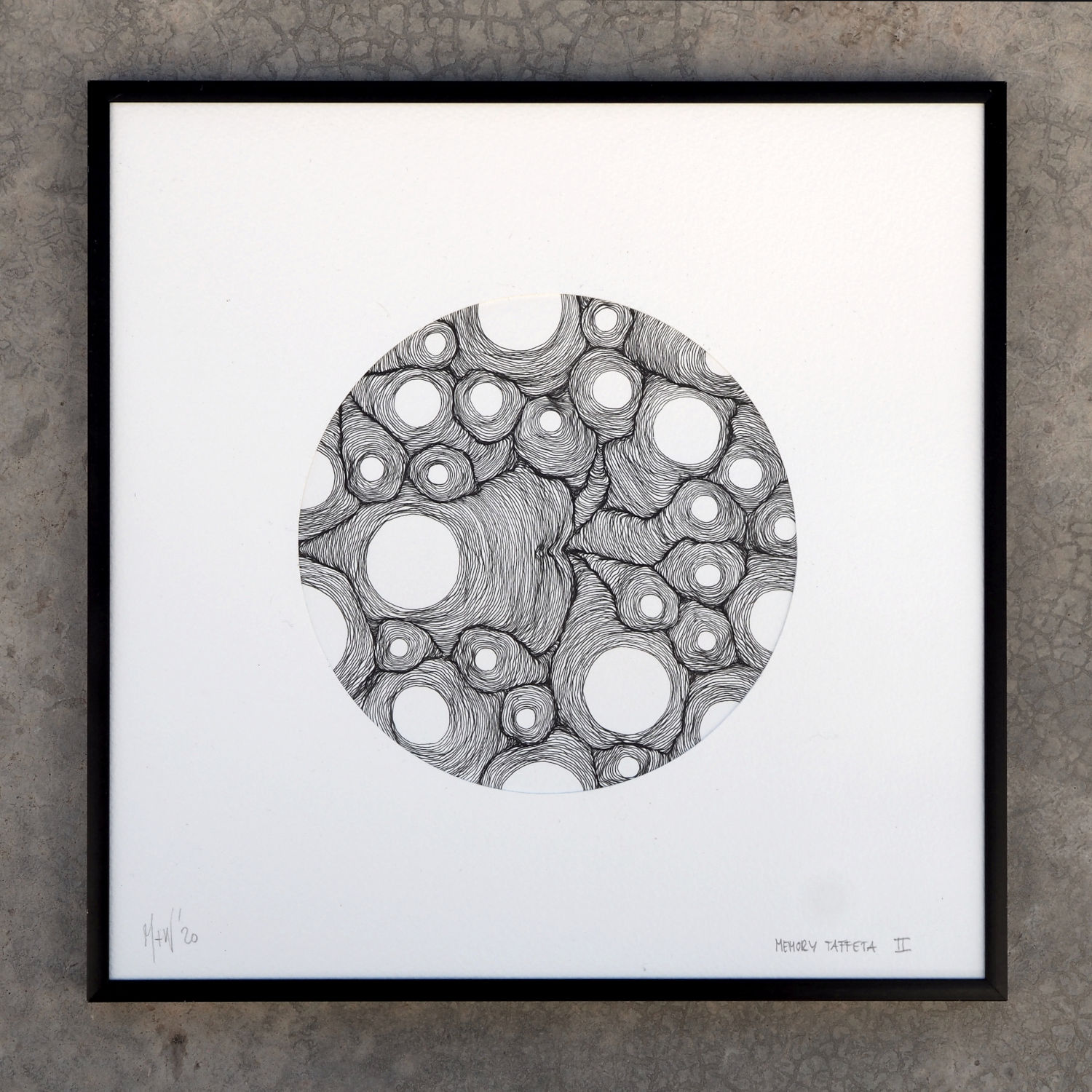 The artists
We are MICK+WOUT, an artist/designer/developer duo working together for more than 20 years.
We've done projects from theatre to film, interior to art, furniture design to art installations. You can find our work on mick-wout.com.
100% On-chain
Each Dendro is a one-of-a-kind NFT, entirely stored on the Cardano blockchain. The NFT contains the metadata necessary to regenerate your Dendro as an SVG file. The code will produce the exact same artwork on every run.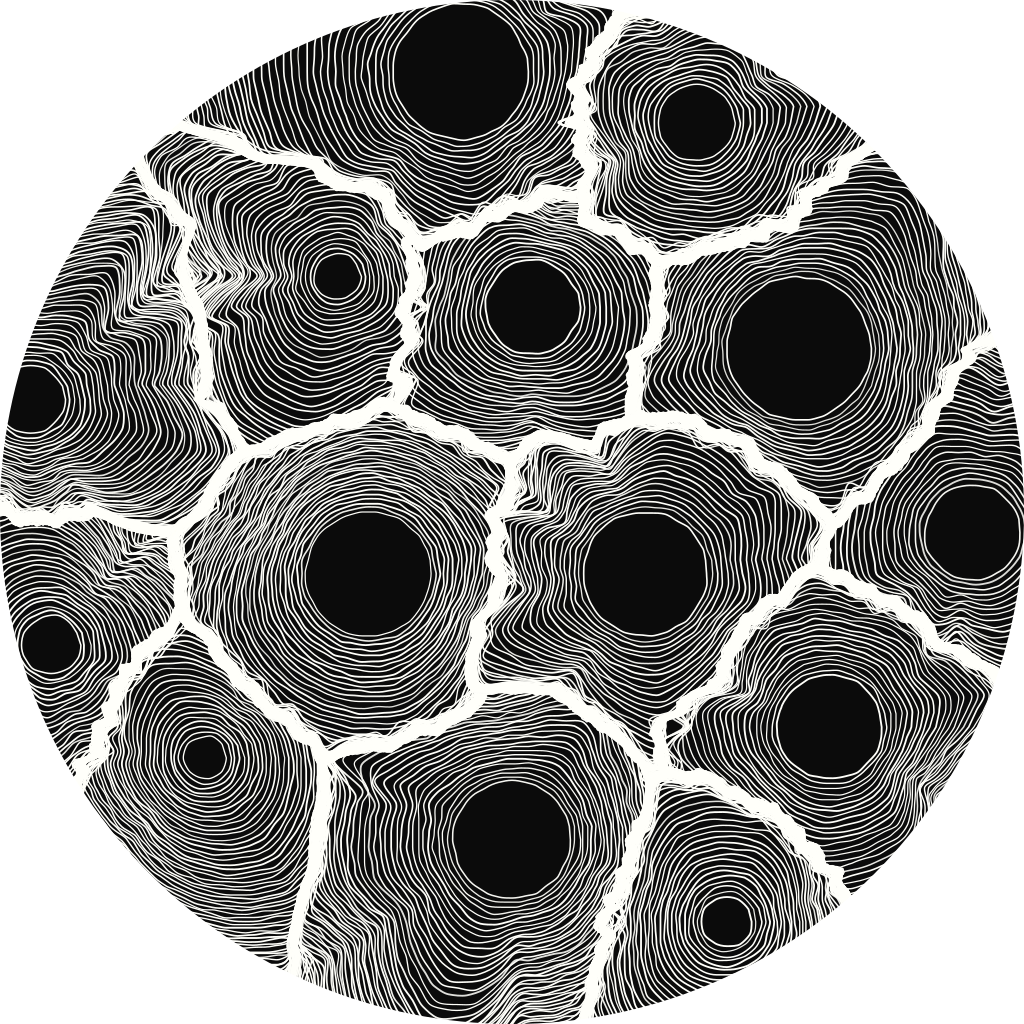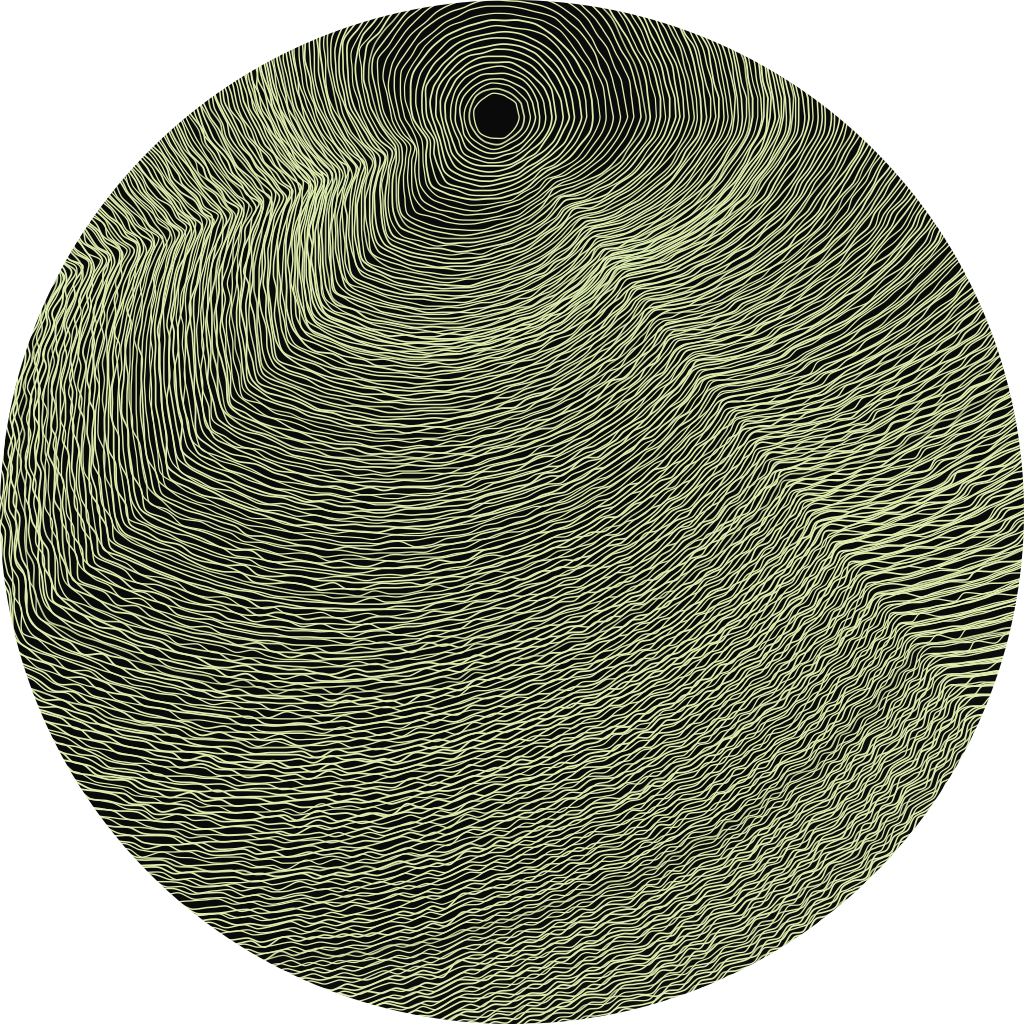 Minting and rarity
A total of 893 Dendros were minted. Buyers could choose between six standard colours and one colour of the week on minting. The price was 37 ADA.
A unique feature of this project is that the buyers collectively defined rarity. At every mint, a buyer could decide to modify their NFT, or not. This modification was carried forward in the following NTFs, not unlike a blockchain.
Making it physical
From all minted Dendros we made 13 into physical artworks and signed them by hand. The selection happened at random and buyers knew at the time of minting if their Dendro was selected or not.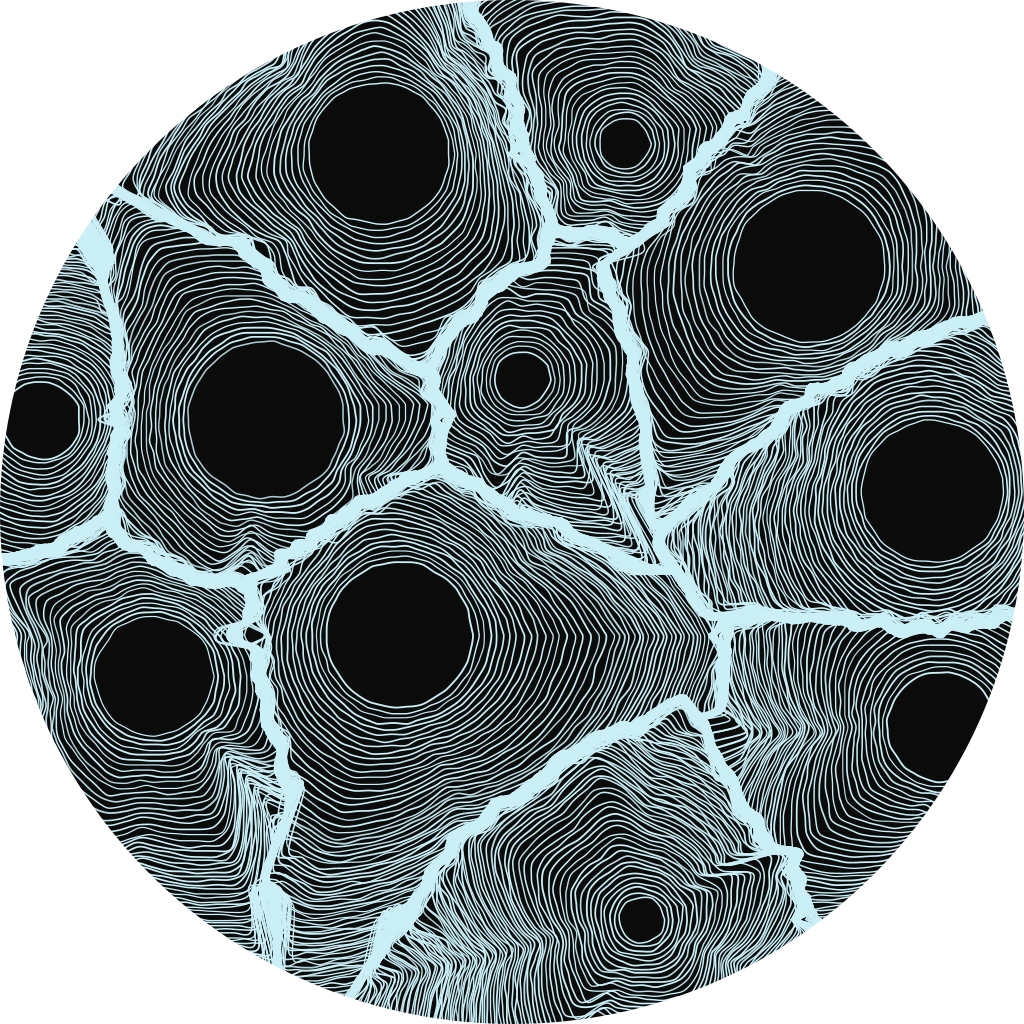 Giving back
This project was not just for our pleasure and gain, we wanted to give back, and we did this in three ways.
For every Dendro minted, 2 ADA went to a fund for World Land Trust to buy land and plant trees. We made total value of 1786 ADA.
When Russia invaded Ukraine, we decided to give all proceeds from the Slate colour chain to Voices, a charity in Ukraine to help children overcome war trauma. We donated 923 ADA that week.
After the expiration of the minting policy, we open-sourced parts of the codebase for this project.
When?
Minting started on 2 February 2022 and stayed open until 15 May 2022. There was a fixed price of 37 ADA for every mint.
Where?
It's no longer possible to mint new Dendros, but a few are available on JPG.store and on Artifct. Be sure to double-check our policy id below before buying one on the secondary market.
2e9b243db48643acff0ff2d4170f734641ad3dfd9af492f854c1420c